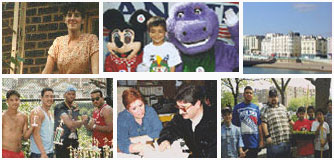 Seasonal Updates and Events
45th Annual Brighton Jubilee

10:00am - 6:00pm (mandated by NYC) / Brighton Beach Brooklyn, NY

1 day Multi-Block Street Festival. Music, entertainment, food and merchandise.

For more information or if interested in becoming a Sponsor please click here or contact: Ms. Pat Singer - (718) 891-0800. If interested in becoming a vendor please email bnakristina@aol.com Please indicate if interested in selling Merchandise or Food.
Brighton Beaches are CLOSED FOR SWIMMING!

PLEASE NOTE THERE ARE BATHROOMS LOCATED AT CONEY ISLAND AVE.

Beaches are Free and open to the Public.
Boardwalk is Free and open to the Public year round.

New York City Parks maintains 14 miles of beaches, which open Memorial Day weekend through Labor Day. During beach season, lifeguards are on duty daily, from 10 a.m. to 6 p.m. Swimming is prohibited when lifeguards are not on duty and in closed sections.

You can enjoy the Famous Riegelman Wooden Boardwalk and walk from Brighton Beach to Coney Island, ending up at Sea Gate. Estimated 3 mile walk...What a way to walk off the pounds. Unless you made a detour to some great goodies along the way.

Hop on the Q or B train to Brighton Beach station or B1 or B68 Buses to Coney Island Ave / Brighton Beach Ave. Beachs are one block away.