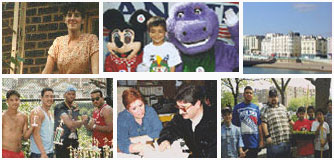 About Our Neighborhood Association
The Brighton Neighborhood Association was established when the neighborhood was in serious decline. Housing stock was down, crime was up, and we formed an organization to declare war against the deterioration of our neighborhood. Over the years, we have fought many battles and won many, but the war rages on. Additionally, our organization has been cited in the congressional record for it's positive impact on the community.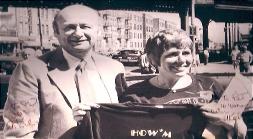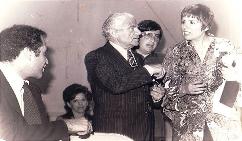 In 1977, Brighton Beach was feeling the effects of a neighborhood in decline. Empty stores appeared along the main commercial strip of Brighton Beach Avenue, and street crime was on the rise. Brighton Beach once a thriving immigrant community, overnight became a shadow of its past as young families in the thousands migrated to other states, boroughs and Long Island to take advantage of the booming development going on and to get away from the crime.
The milk boxes where seniors once sat in circles in deep conversation were gone. The cries of newborn babies were gone. Brighton Beach was becoming a "ghost town". Behind locked doors and gated windows were Senior citizens, living in fear, many had be orphaned by their children and grandchildren.
After about the twelfth mugging on her block, a young mother, a rare breed among so many elderly, decided to fight back. She put out flyers inviting her neighbors to join her and discuss ways to win their community back. At the first lobby meeting 60 residents fearfully showed up. They were told to go back and get five neighbors each and meet again in two days. At that meeting hundreds showed up. Spilling out into Brighton 12th Street.
The young mother, Pat Singer, then told them that together they could make a change in their quality of life. "the only place left for us is the ocean", she let them know, "and it's the wrong time of year to take a swim". The following Saturday she led hundreds of residents (which the New York Daily News reported to be over 500), in a demonstration at the intersection Brighton Beach Avenue and Coney Island Avenue. It was a passionate demonstration, with most of the participants being elderly, and many physically impaired. The intersection used the "Barns Dance" traffic system, which meant that at one point traffic, was stripped in all directions to make the crossing easier. With the traffic stopped, the demonstrators proceeded with wheelchairs, walkers, canes and their own feet. They held the intersection for four hours, a secondary rally was held at P.S. 225 with 1,000 residents (according to the New York Daily News) with former Mayor Abe Beame and Chuck Schumer in attendance. The point was made that more police were needed to protect this "forgotten generation".
It was out of these protests the BRIGHTON NEIGHBORHOOD ASSOCIATION was born.
Over the past 4 decades the Brighton Neighborhood Association has been a shining light in Brighton Beach fighting for the rights of their residents, writing laws, initiating After/Summer School and anti-truancy, as well as ESL Programs. Brighton Neighborhood Association is the voice for those who cannot speak.
Brighton Neighborhood Association specializes in Housing Advocacy, Landlord/Tenant Assistance, Homeowner Counseling, Tenant Organization, Social Services, Health Advocacy, Immigrant Outreach, and Youth Services. After Hurricane Sandy hit in 2012 and the neighborhood hood had been devastated, Brighton Neighborhood Association had teamed up with other local originations to take part in Sandy Recovery Outreach Operations.
The Brighton Neighborhood Association operates out of an office located inside the JP Morgan Chase Bank at 1002 Brighton Beach Avenue and is visited by at least 3,000 residents a year.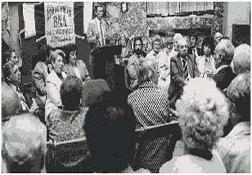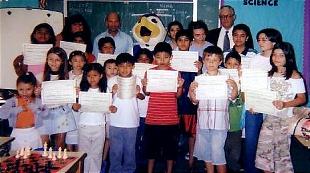 Contact us to learn how our Brighton Neighborhood Association makes a difference in the local community.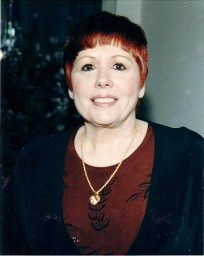 The Promise - A Brighton Story
By Pat Singer BNA Founder

Brighton Beach Avenue, the main street of community of Brighton Beach was a sea of people, young and old, weaving in and out of the hundreds of stories featuring various Jewish and Russian delicacies. A medley of Russian and Jewish music filtered out of the Russian coffeehouses that lined the streets which nurtured the aroma of hot bagels and knishes. It was 1933. The depression years were waning and the war was yet to come.
Sara Koza was an attractive 18-year-old with compelling deep brown eyes. Born of Russian immigrants in Harlem, her mother had died when she was 8-year-old of TB. Her father, Jack was forced to put her and her brother who was two years younger into an orphanage until he could establish a home for them. Jack met Frieda, a young nurse from Russia and they were married. Sara's father was a gifted musician and joined the Goldman band as the lead trumpeter. Sara and her brother, Sam, were taken out of the orphanage and reunited with their father and new stepmother. The Koza's, due to the father's talent flourished during the depression years and Sara had a new sister and brother to concern herself with as the oldest child. As she walked the streets of Brighton to the subway in 1933 she felt a sense of excitement which reflected in the blush that crossed her cheek and her buoyant stride.
Although she had put in a hard day working at Bonmo's candy factory in Coney Island, she looked forward to visiting her aunt in New York who owned a boarding house. The city with its bright lights and fashionable stores afforded Sara a momentary escape from her Old World community. By the time she was 19 she had anglicized her name to Sally and met at the boarding house a handsome Irish-Australian captain who would change her whole life. Captain John Patrick Murphy was terribly charming with wavy reddish-brown hair, a lock of which fell across his forehead framing his hazel twinkling eyes. John wined and dined Sally behind her parents' backs, filling her pretty head with the stories of his world travels. He had left Australia when he was only 12 and after various odd jobs, John found himself a position as a cabin boy. He was now at the helm of an oil tanker for a large corporation.
Five days after Sally's 20th Birthday, she slipped out of her home in Brighton Beach and married John in City Hall. As was expected, her father disowned Sally from marrying out of her religion. The young couple were very much in love and they made a vow on this cold day in November, 1935, that if their love would be strong enough to survive to their 50th anniversary, they would be married by a rabbi. On their second anniversary, Sally gave birth to a beautiful red-haired boy. When Jack heard he had a grandson with red hair like himself, he was overwhelmed and for the second time, Sally was reunited with her father.
In the years to come, Sally and John had five more children. John became a Port Captain and the Murphy clan moved into a lovely white-framed house in Queens.
Sally made it clear to all six children, of whom I was the oldest daughter, that we were Jewish. It was kind of strange growing up in a German protestant neighborhood knowing you were the only Jewish kids around with an Irish-sounding name. Momma decided when we were little however, that we could have a Christmas tree like the other kids on the block, but she went out of her way to introduce us to Jewish delicacies like potato pancakes, otherwise known as latkas. Although Grandpa Jack was to die when I was quite young. Grandma Frieda would come for weekends and fill the house with the aroma of Jewish pastries.
In Queens they set aside a day in which all the neighborhood churches gather along the main shopping center and march in colorful costumes alongside beautifully hand-crafted floats. When I heard about this wonderful parade from the boy next door, I grabbed my younger sister's hand and walked a mile through the residential streets until I could hear the bands in a distance. As we reached the main commercial strip, our eyes opened in wonder at the beautiful floats and the colorful costumes. My sister and I ran across the wide avenue and joined a line of marchers who belonged to a nearby Dutch Reform church. We had only about five minutes to wallow in the glory of the moment, when a tight grip encircled the collar of our dresses. It was the old crotchety lady who lived next door to us. "You don't belong here!" she said with great indignation and marched us into the Sunday school to see the minister. She told the minister that we were Jewish and we told the soft-spoken gentleman in turn that we wanted to march too. The minister called Mom on the phone. Mom listened and then said, "Let them go to your Sunday school. The Old Testament is the same in all religions." Of course, Mom was to add to us privately. "Don't bring any crosses into the house."
Oh, how I enjoyed that Sunday school. The biblical stories of old enchanted me. One day I won a plastic 'glow in the dark' cross. I snuck it into the house and placed it on the top shelf in my closet. To my dismay, Mom was putting something away while we supposedly were sleeping, so she left the light off and opened the closet, whereby she was greeted by the glare of the cross. My Sunday school career was to come to and abrupt end shortly thereafter.
The years to follow were not easy ones. Raising six children even in those days was costly, but Mom and Dad managed to surround the Christmas tree each year with bikes and skates and all the good things we take for granted with childhood. We all managed to get our share of scrapes, bruises and stitches, and through it all we were a family. We never met any of Dad's people. For us they were all living in that wonderland of kangaroos and koala bears.
It was during Queen Elizabeth's coronation that we were able to get a sense our paternal roots. Aunt Valda was assigned to the coronation on behalf of the Australian government and before she went home, she came to New York to visit us.
I met this dainty creature with the strange accent with much awe and admiration. She brought a bagful of goodies from England for us, and she drank a can of ale like a man. It was truly a happening in our household.
The years to follow were to bring tragedy and sadness. Fred, the youngest was to lose a leg in a car accident coming home from Woodstock. Paul, the oldest, was to die a year later in a boat accident. Through these tragedies, my parent's devotion to each other remained strong. Both disastrous events were met with quiet courage.
On November 30, 1985, John and Sally stood side by side in a rabbi's study in Queens and renew their vows, surrounded by their five surviving children and five grandchildren.
As I watched them renew their vows, I reflected on a special day this past summer. I had taken a walk from my neighborhood office on Brighton Beach Avenue to Brighton 4th Street. Little boys with knickers and caps roamed between odd-looking square-shaped cars with running boards.
Up on a fire escape a lovely Jewish girl dressed in an early 30's cotton frock, stood holding onto the railing looking out over the boardwalk and to the sea beyond. Her deep brown hair was tucked neatly in a bun at the nape of her neck. The director asked for "quiet on the set" and another scene was shot for the movie, "Brighton Beach Memories."
The young girl was my daughter, Laura, Sara's grandchild. The cycle has gone full circle.
| | | |
| --- | --- | --- |
| Capt. John Patrick Murphy & Sara Koza | Sara Koza | Pictured on Left - Grandma Paula |
| | Uncle Ned, Grandpa Jacob Koza, Aunt Elaine, Grandma Frieda | |